CHRISTCHURCH TILING SERVICE
Local Christchurch Tiling Services

Tiling is one of the most affordable and durable home renovation options to elevate the aesthetic appeal of a house. Whether you require new tiles for your old kitchen, re-grouting services for your leaking bathroom, or new tiling for your entire home, we have you covered. All you have to do is wish for a gorgeous tiled home, share your dream with Christchurch Tiling Services, and let us bring your vision to life!
Through our customer-centric approach, our experienced professionals will ensure you receive an exceptional outcome.
Whether you want professional tiling for your bathroom, kitchen or outdoor space, Christchurch Tiling Services comes with the guarantee of a tiling service that is both functionally optimal and aesthetically pleasing.
Residential & Commercial Tiling

New Builds or Repairs & Maintenance

Waterproofing

Under Tile Heating

Floor preparation and screed work

Landscape

Pools

And More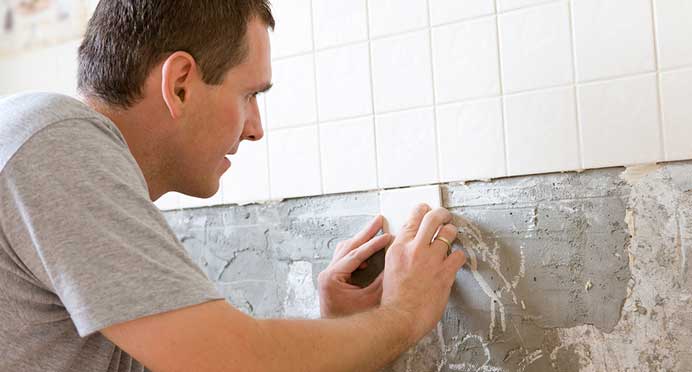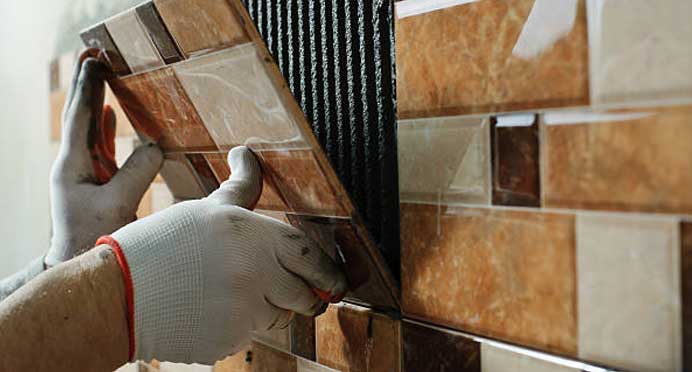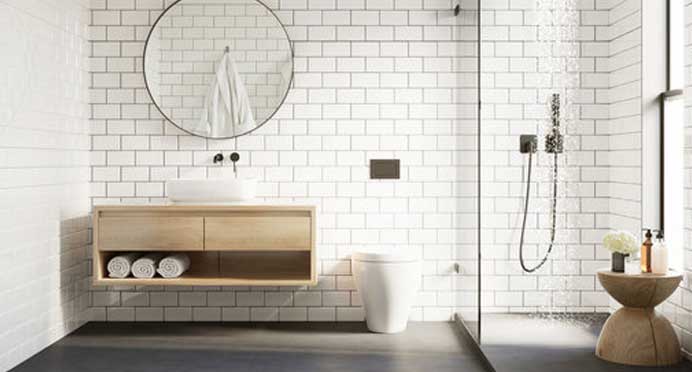 Christchurch Expert Tiling Services
Has your bathroom proudly welcomed your family for years, but is now looking a little worse for wear? Our exceptional tiling services can breath fresh life into the most beloved space, and revitalise it from the ground up.
Home renovations are becoming increasingly popular and more Kiwis than ever are wanting to improve their homes. Adding a sleek, elegant and modern look to any home, our tiling services are the quick and cheap fix, transforming rooms without breaking the budget. Whether you're looking to make a bold impact with colourful tiles, want the tactile experience of interesting textures, or you'd like something simple and clean, tiling can transform the style and atmosphere of your home.
Christchurch Tiling Services Tiling Installation Services, we work with all facets of tiling including:
Bathrooms
Walls
Floor screed
Silicon and grout refurbishment
We also have a partnership with Hamilton Tiling
Inexpensive and quick, tiling your bathroom or kitchen provides the same aesthetic benefits of a total renovation, at a fraction of the cost. Durable, simple to maintain and with endless design styles to choose from, you have complete control over how you want your space to look. Would you like a pattern that jumps off your kitchen wall? Or, a simple design to accentuate the features of your bathroom? Whatever tiling goals you have, we can bring them to life.

Bathroom Renovations
If there is one space that we use the most, it is the bathroom. This holds true for both residential and commercial areas. Consequently, the bathroom undergoes the highest amount of wear and tear.
This calls for special attention to Bathroom Tiling. Not just to keep it hygienic but also looking fresh and inviting. After all, no one – guests, homeowners or office workers – wants to use an unclean or dingy bathroom.
Proper maintenance of the bathroom spaces is of utmost importance for the overall upkeep of a building. Due to high usage and footfall, bathrooms often require more regular renovation than other areas in a residential or commercial property.
While building a new house, or renovating an old one, focusing on the bathroom is of utmost importance. This is especially true in old buildings where residents face a variety of construction issues with their bathrooms.
​
To make your place presentable and attractive, it's imperative that you put enough thought into choosing the perfect features for your bathroom and entrust the right people with the responsibility of setting up your desired bathroom. This is precisely where our comprehensive Bathroom Christchurch Tiling Services come into play.

Interior Tiling
If you're searching for a beautiful, adaptable and long-lasting surface that you can personalize to your own preferences, there's nothing else like interior tiles. Traditional surfaces such as carpet, vinyl flooring, and hardwood floors cannot withstand the expansion, strain, or other stresses that interior Tiles can endure.
If you spill a glass of wine on your tiles, a simple wipe will remove the liquid without staining; but if you spilt the same amount of wine on a carpet, you'll be charged a lot for a professional carpet cleaning service.
The range of tiles available today is enormous, with more styles and color palettes being introduced all the time.
Tiles come in a wide range of colors, patterns, and designs, yet they also have different materials so that you may create the desired ambience in your house or business facility. Contact us today.
Exterior Tiling
Exterior tiling is a great way to add style and personality to your home. Outdoor tiles are available in a variety of colors, shapes, and sizes, so you can create a unique look for your home. Exterior tiles are also durable and easy to maintain, making them ideal for high-traffic areas. When selecting exterior tiles, be sure to choose a product that is rated for outdoor use and that can withstand the elements.
For the best results, it's always best to hire a professional tiler when exterior tiling. An expert tiler will have the experience and knowledge to select the right tiles for your project and will be able to install them correctly. If you're not sure where to start, talk to us today.
We also have a great partnership in Wellington with Wellington Fencing and landscaping who can also do tiling in that region.
More on Exterior Tiling Christchurch.
Kitchen Tiling Christchurch
Kitchen tiling is a great way to add style and functionality to your kitchen. Tiles are easy to clean and maintain, and they can be used to create a variety of looks. Whether you want a classic kitchen with tile floors and backsplashes, or a modern kitchen with sleek, stainless steel appliances and countertops, tiles can help you achieve the look you desire.
When it comes to kitchen tiling, Christchurch Tiling Service is the perfect place to start your search. With a wide variety of tile brands available, you can find the perfect tiles for your kitchen at a price that fits your budget. In addition, Christchurch is home to some of the best tile installation companies in the country, so you can be sure your kitchen will be tiled correctly and look amazing for years to come.
Like our friends at Hamilton Tiling, A Hamilton Tiler – With our experience and expertise, you can be confident that your kitchen will look incredible when we're finished. Contact us today to get started!
We used Jimmy – Very friendly and showed up on time as we arranged. The finished job has made the bathroom look sleek and modern and we love walking in to it for whatever the reason. Extremely happy with the work and will be recommending to all friends and family looking for a professional no hassle tiler.
Pretty stoked. The finished result was really good. The new tiling has solved thef water leakage underneath the flooring that was annoying us and provided us with the wicked design we wanted. Fantastic job! I could not recommend more highly.